Top Teams 2023:
Team Tandengoud € 69,796
Anne Kaal € 880
Borstbelang € 500
DHL SSC Maastricht € 285


---

Top Fundraisers 2023:
Vera Birkhoff € 700
Marianne Spaltman € 46


A SISTER'S HOPE

"With tremendous pain in my heart, I must tell you that my sister Shelia passed away this morning after facing a heavy second bout with breast cancer. She loved life, her family and friends, and treasured her grandchildren. She was my inspiration for starting A Sister's Hope so that researchers could have the support they need to save the lives of the people we love. Time passes too quickly, and the cure has not come fast enough for my sister. She was a fighter and never gave up. Hold those you love close, and cherish every day." - Cathy Seabaugh, June 10, 2016


Breast cancer patients don't have time for wastefulness and procrastination. When you donate to A Sister's Hope, the money goes directly and quickly into the labs of brilliant researchers.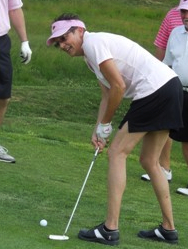 The mission of A Sister's Hope is to find any and every avenue for raising vital significant funding for breast cancer research. As part of that, we create and produce events that raise funds and awareness, and that stimulate mental and physical participation from individuals across all sectors of society to grapple with this disease.

To start making a difference now, find the DONATE button at the top of this page, and check out our Events to see if there is one that's right for you.